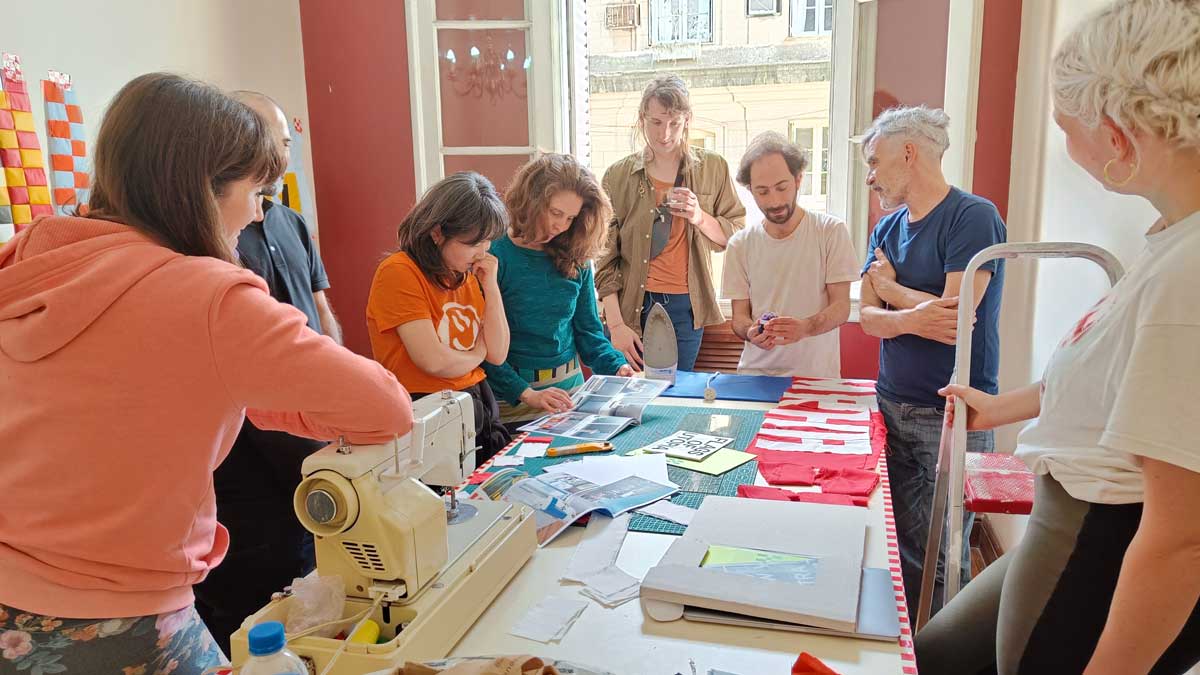 La Ira de Dios facilitates artistic exchange and develops contemporary art practice through residencies, collaborations with other institutions, and public programs. Our main objective is to provide a space for experimentation, reflection, and exchange among national and international artists and researchers.
La Ira de Dios started in 2010 as a gallery space for emerging artists and a seminar program. 2014 the project moved to an industrial warehouse, searching for a building allowing more experimental projects. As part of this process, we had our first international residency program in 2015. Since 2010, over 40 exhibitions have been held, and since 2015, more than 150 artists and researchers from 30 countries have participated in our residency programs. 
Since we started our residency programs in 2015, we have worked in collaboration with national and international residencies and institutions such as Matadero (Madrid), Edinburgh Sculpture Workshops (Scotland), Das Weisse Haus (Vienna), Misk Art Institute (Saudi Arabia), Ubermüt (Germany), EAC (Uruguay), Curadora (Argentina), Barda del Desierto (Argentina), among others.
In October 2022, the residency reopened its doors in its new location in the center of Buenos Aires, in a historic building that, like many other spaces in the city center, has been repurposed to house art projects, studios, and living spaces. The new space includes studios for artists and exhibition areas.